We Are Attending
Ti Thermal Imaging is attending Middle East Electricity, the world's largest power exhibition taking place on 2-4 March at the Dubai World Trade.
If you would like to meet with us please email info@thermalimaging.co.uk.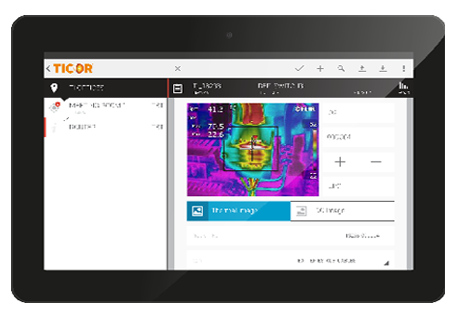 Thermal imaging is used so extensively in process, electrical, and mechanical engineering in the oil and gas industry** – from trending sediment levels in separators and vessels to monitoring HV,MV and LV switchgear as well as pumps, motors and bearings – Our Instant onsite reporting software TICOR™ and campaign manager WEBCOR™ will provide engineers with an invaluable and cost-effective, time-efficient method of capturing and reporting data instantly and facilitating condition monitoring and predictive maintenance on an on-going basis.
Our Products & Services
Thermal Imaging Reporting Software (TICOR & WEBCOR)
Thermal Imaging Consultancy
Optical Gas Imaging Consultancy (Gas Leak Detection)
Thermal Imaging Camera and Technical Testing equipment product
We are looking forward to seeing the latest technology innovation, networking and developing new contacts within the industry.