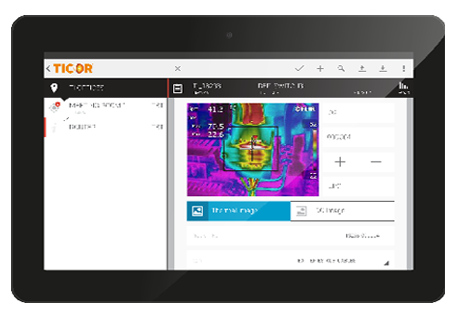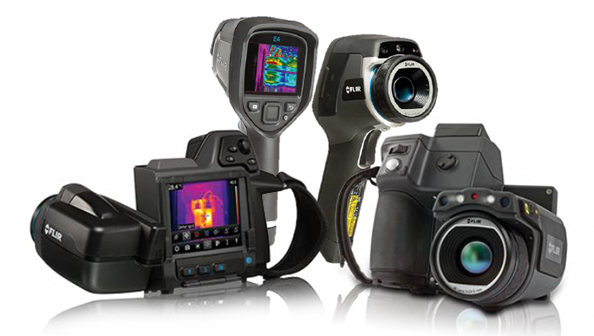 Thermal imaging cameras are a powerful non invasive tool for monitoring and diagnosing the condition of electrical assets and buildings. Thermal imaging cameras allow you to identify and diagnose problems early and now using TICOR you can create instant onsite reports.
ELECTRICAL / MECHANICAL
BUILDING
FLIR T420bx, T440bx, T620bx & T640bx
NEW 
We are now offering a Free TICOR instant onsite thermal imaging reporting software trial to all of our customers.
What is TICOR?
TICOR™ reporting software is used by predictive maintenance and condition monitoring teams for a variety of industry applications to effectively monitor the health and performance of assets.
The android based software has been designed to create instant onsite reports in less than 20 seconds after completion of inspection.
Ticor includes a variety of thermographic and visual inspection modules to effectively determine problem areas onsite.
The software has been developed with a sequence of mathematical, Thermal indexing and load correction formulas to identify minor, important, serious and critical faults within assets.
A sequence of preformatted knowledge based library's questions are built into the software to enable quick, easy and reliable reporting.
TICOR can work standalone or it can be linked to our online campaign management system WEBCOR which displays reports instantly upon upload.